Improve team culture and communication with DISC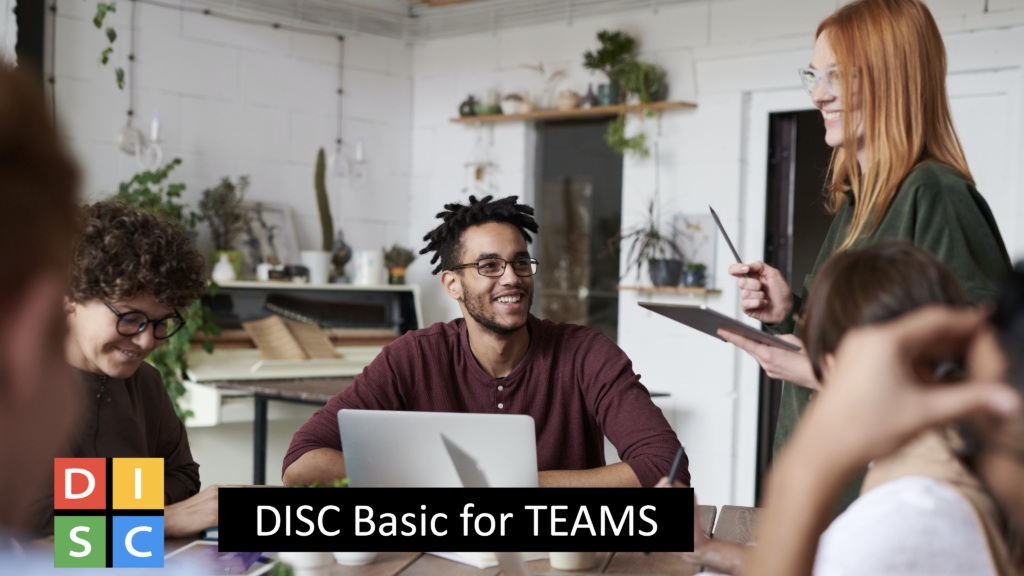 DISC is a personality tool that provides personal insights into our behavior.
It uses an assessment process to help identify a person's personality style or type. With this knowledge, we can identify why we enjoy working with certain people or why it might be difficult working with others.
When a person completes a DISC assessment, they receive one of the following DISC Types to help them identify their personality:
D – Dominance: Assertive, Results-Oriented, Seeks out challenges
I – Influence: Outgoing, Persuasive, Optimistic, People-oriented
S – Steadiness: Patient, Seeks stability, prefers working at a steady, even pace
C – Conscientious: Prefers to work with facts, Accurate, Seeks structure at work & life
While knowing your DISC Style is an important first step toward improving self-awareness, DISC is most useful as a decoder for understanding how to work better with others.
DISC becomes a way to help anyone translate someone's behavior. It takes the guesswork out of why someone is pushing for a quick decision, or why someone wants to slow down and take more time to get a project completed with more accuracy.
Over a million people complete a DISC assessment each year. Keep reading to learn how DISC can improve your team.
What Does DISC Basic Cost?
When conducting team development, we suggest using the DISC Basic Full Report. This assessment is sold based on volume pricing. 
You can purchase the DISC Basic assessment for your team directly through our website. Once you complete your payment, you will receive a unique access code for the number of assessments you purchase and a link to start the assessment.
Access codes can only be used once. Please ensure your learners don't share their code with each other or someone outside of the team.
For organizations or individuals who want more control over their assessments, we suggest opening a Online Personality Assessment admin account.
To use DISC effectively, each team member is going to work towards accomplishing two goals:
Understand their own personality style, motivational needs, and what stresses them (Self-Awareness).
Learn how to adapt the way they interact with others (Adaptability).
Self-awareness and adaptability will be key lessons in using DISC, and these two goals create the cornerstone lessons in our corresponding DISC Training program. 
DISC helps a person understand their own personality by identifying their DISC Style. 
The DISC Model measures you on two scales:
Pace
Priorities (task or people)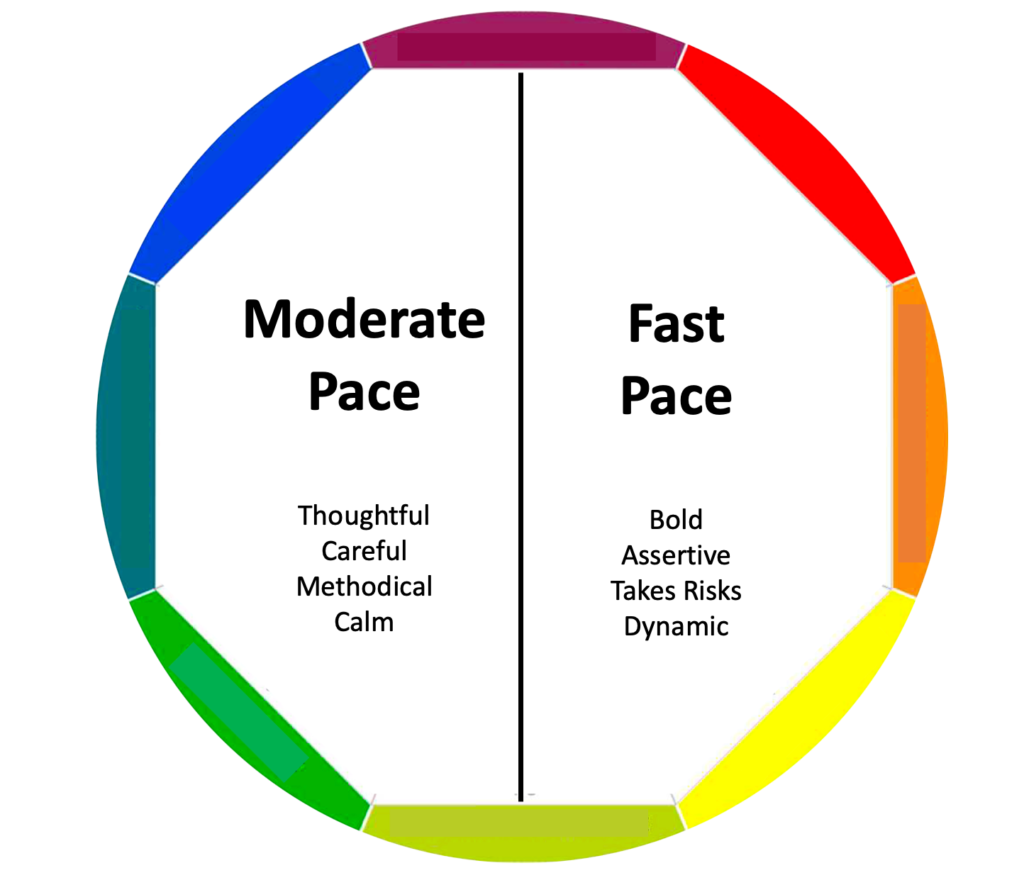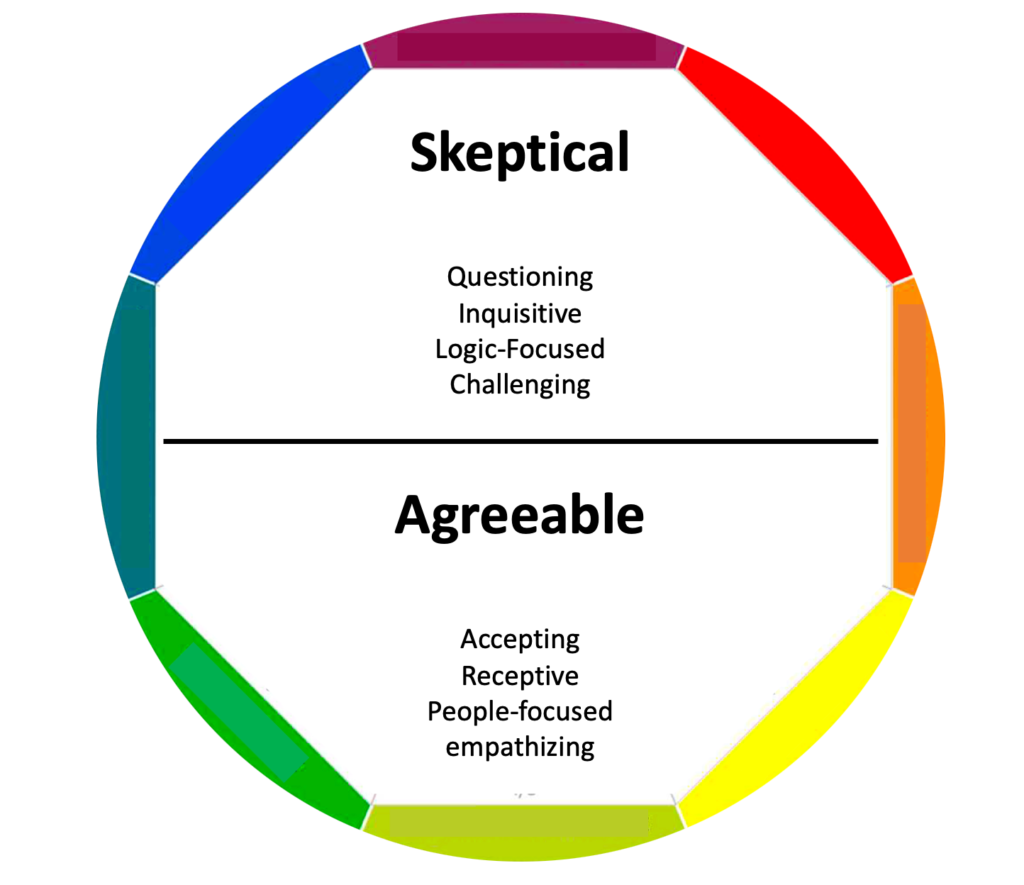 While it's recommended to purchase the full profile, you could identify your DISC Personality Type by asking yourself a couple of questions:
Do you enjoy taking risks, following your gut, and completing tasks at a quick pace?
Do you find yourself questioning what someone tells you and prefer to use logic when completing a task?
If you answered 'No' to both questions, you would have a 'S Personality Type'. To find your DISC style, take our Free DISC Profile.
For a person with the S Style, your report would detail how people probably find you a good listener. They let you know how much they appreciate you being a team player. You are patient and understanding.
Additionally, the report will outline what motivates you at work. It will explain why you enjoyed certain jobs, organizations, or teams over others.
All of this information will help deepen a person's understanding of themselves. The next part is to take that knowledge and use it to identify someone else's style and how to work better with them by using DISC as a guide.
Have you ever tried to help someone by encouraging them to change something about them? Did it work?
Probably not.
Humans are notoriously picky about changing how they behave at the encouragement of others. For that reason, DISC doesn't teach someone how to change someone's else behavior, it teaches someone how to adapt to someone else's style so you can more effectively work with them.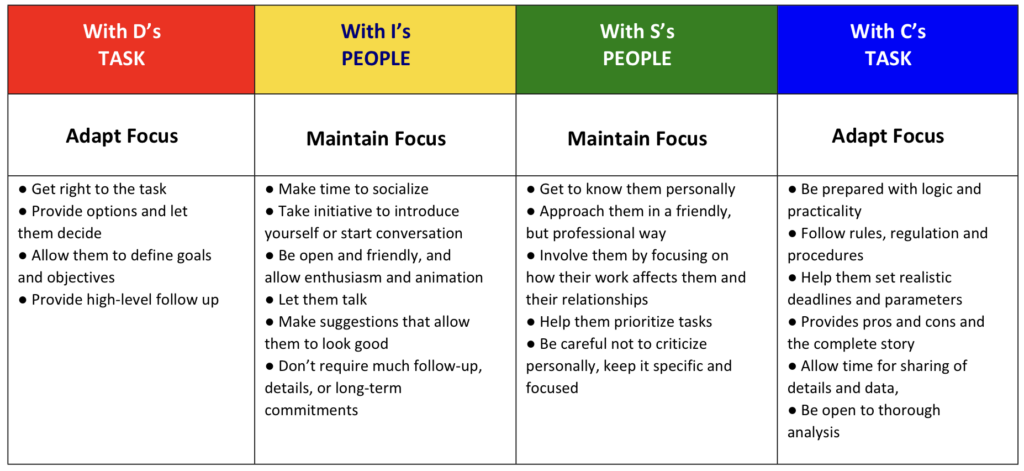 With the knowledge of how to identify someone else's DISC style, you can adapt how you work with that person.
DISC will tell you how.
This guide provides advice for someone with an IS/SI style. It gives easily understandable directions for how to engage with each DISC style. The next time this person is working with someone, they can reference it to know how they can more effectively engage in a task or project.
Open Your Account
Manage Your reports Easily
Open an Admin account where you can manage your DISC, EIQ, and Motivators assessments. Brand your completed reports with your logo and company information. Requires a one-time, $95 fee.
Learn more
Purchase a DISC Basic Assessments for Teams
For anyone who wants to improve how their team works and communicates, we suggest starting with the DISC Basic Profile or the DISC Basic Profile + Motivators report. Both reports detail a person's DISC Style, the theory of DISC, and how to adapt to other people to be more effective in the workplace. 
The DISC Basic + Motivators report provides additional information that helps explains our internal motivations. This report section is based on Gordon Allport's theory of Universal Motivations.
Unlike other DISC assessments, DISC Basic is researched for validity and reliability through the third-party research firm, Assessment Standards Institute.
Many assessment providers will validate their products through an internal research process. While this process is standard practice within the industry, DISC Basic goes the extra mile to ensure that our tools effect.
DISC Basic Sample Reports