Schedule a DISC Training to improve; communication, culture, and leadership skills.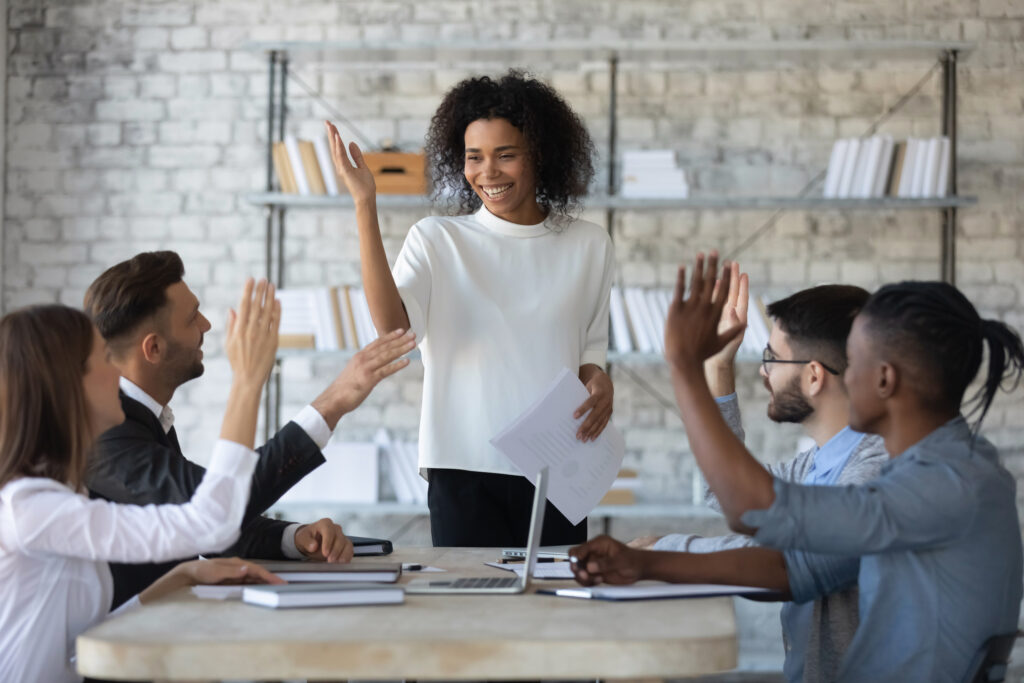 DISC training is designed to help learners to gain deep insights into themselves and others.
It focuses on improving self-awareness by using the DISC four-quadrant model that can help anyone understand more about their unique personality and behavioral style. Learners will not only become self-aware of their behaviors and personality, but they will also learn how to identify anyone's DISC style to communicate better.
The power of DISC is in the simplicity of the model and the powerful insights it affords. It's easy to remember, which makes it more likely that session participants will use what they have learned. In 90-minutes, the DISC Training workshop will cover the basics of the model and how to use it.
Our DISC Training is perfect for team development, professional development, or team development. If your organization or team is looking for ways to improve how you communicate, DISC will offer a solution that is easy to implement.
This workshop uses activities, small group discussions, and engaging videos. This training is conducted online only.
During this training, Learners will:
DISC Training Pricing: $995* for a single 90-minute, online, live training.
*Assessments sold separately
Anyone, regardless of title or position, will benefit from this training.
This course was conducted for both executives who oversaw large divisions and teams within those same divisions. The insights that are learned are helpful for anyone in the organization.
DISC can help individuals build deeper relationships and even improve stress.
DISC workshops are beneficial when they are conducted with teams. The training allows team members to connect on a deeper level because they have an opportunity to discuss themselves in a non-judgmental way. However, this training can be used in a large group, non-team setting as well.
DISC Assessment & Report Pricing
DISC Assessments are sold based on volume.
If your DISC training has 50 participants in a single training or contains multiple sessions of training, we can provide additional discounted pricing.